A To Z Promotions
Web Design Specialists
Constantly striving for creative solutions to business needs
Contact Us
or come into our store in Cleethorpes to discuss the plans of how we can get your business online today!
Contact Us
ABOUT US
Here at A to Z we have been building websites for close to ten years. We know what works and what doesn't. We work closely with our clients to produce high quality, responsive modern websites with great SEO to get your business seen on all search engines.
Websites created from only £199+vat including domain & hosting we guarantee you the highest quality at an affordable price both for the individual and business. Our customer satisfaction guarantee will ensure that you get exactly what you are paying for with no detail left out.
Visit our contact page or come into our store in Cleethorpes to discuss the plans of how we can get your business online today!
We Offer Responsive Web Design.
It's essential for your business to be accessible anytime, anywhere, across multiple devices. That's why we specialise in cutting edge responsive websites that look beautiful on all desktops, tablets and mobiles.
The stats are there for everyone to see, over 58% of UK people use mobile devices to access the internet. You wouldn't want to miss out on that potential?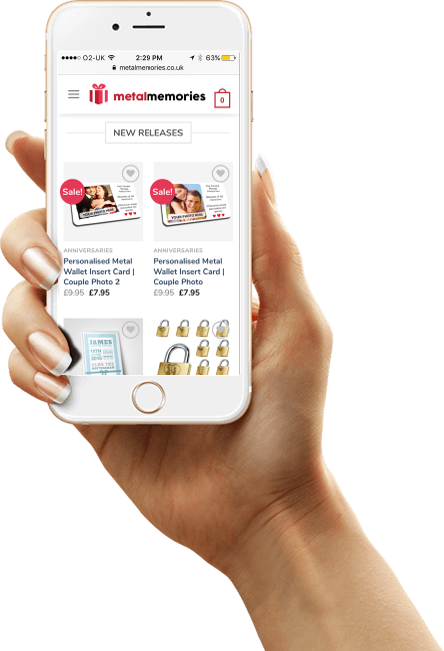 Some of Our Recent Web Projects:

5 Page Website
We not only provide advertising screens in local medical centres but also manage their websites. We ensured that the website has all the vital information it needs to provide to its patients as well as regularly updating the website with the latest news.
Visit Taylors Avenue
5 Page Website
Tower Services is a property maintenance company with a difference, based in Grimsby. Tower services required a 3 page information website, with online gallery, and testimonials, created with a corporate design and compatible with all devices.
Visit Tower Services
5 Page Website
DAVID HICKINSON is an Architectural business. We created his website to display vital information such as the business address, contact details, and a portfolio of his past work. As with all of our websites David emails us new pictures to be included into his portfolio which we add within days so the website is always up to date.
Visit David Hickinson
Enquire Today!
Send an email, or call us to discuss your ideas.